Product Notes
Invigorating and Pleasant Blend
Combines Orange, Grapefruit, Mandarin, Tangerine, and Lemon Oils with a Shot of Spearmint
[show_social_links]
Young Living
Citrus Fresh Vitality Essential Oil Blend
Retail: $9.54 USD
Wholesale: $7.25 USD
Stock Number: #5619
Citrus Fresh Vitality™ - 5ml
This invigorating and pleasant blend is an ideal addition to water, fruit and vegetable juices, and NingXia Red®. Simply add a drop or two to your 2-oz. serving of NingXia Red for a zip of flavor and freshness. Add to other fruity treats for a citrus boost to your indulgences.
Citrus Fresh Vitality Essential Oil Uses:
Citrus Fresh Vitality tastes great, but it also makes a great dietary supplement! Just add 1–2 drops to a vegetarian gel capsule and take as needed.
Keep hydrated by giving your daily intake of water a burst of flavor. Infuse your water by adding 3 drops to a glass or bottle of water.
Add 1–2 drops to every 2 oz. of your favorite fruit and vegetable juices or NingXia Red. Drink each day or whenever you're looking for a quick burst of nutrients and flavor.
How to Use
Put 2 drops in a capsule. Take 3 times daily.
Ingredients
Citrus aurantium dulcis† (Orange) peel oil, Citrus reticulata† (Tangerine) peel oil, Citrus paradisi† (Grapefruit) peel oil, Citrus limon† (Lemon) peel oil, Citrus nobilis† (Mandarin orange) peel oil, Mentha spicata† (Spearmint) leaf extract
†100% pure, therapeutic-grade essential oil
Click the image below to enlarge.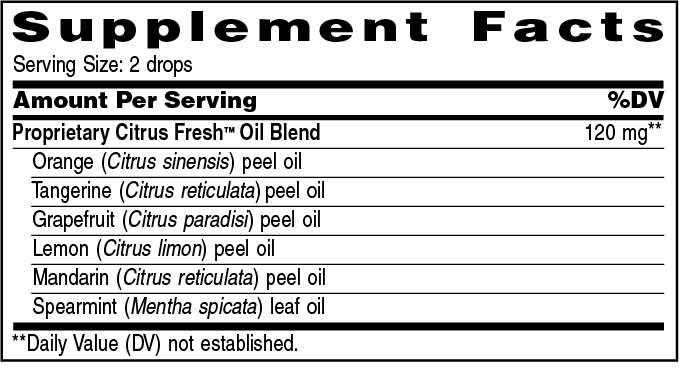 Young Living May Promotion!
Cautions & Disclaimer
*These statements have not been evaluated by the Food and Drug Administration. Young Living products are not intended to diagnose, treat, cure, or prevent any disease.

*Keep out of reach of children. If pregnant, nursing, taking medication, or have a medical condition, consult a healthcare practitioner prior to use.

*Modern scientific research has not yet validated these traditional claims.
Product Notes
Invigorating and Pleasant Blend
Combines Orange, Grapefruit, Mandarin, Tangerine, and Lemon Oils with a Shot of Spearmint
How to Use
Put 2 drops in a capsule. Take 3 times daily.
[social_warfare]
Ask Me Anything!
If you have questions about essential oils or healthier living, I'm available! Simply use the form below and I'll be in touch as soon as possible.
YL #1839918